As most of you probably know, Danny Secretion is part of a Sacramento super group, Kepi the Band, formed by Kepi (formerly of the Groovie Ghoulies). This morning, Danny played with KTB on KQCA58. Here is a video, you can see him jumping around acting all silly. It's kind of cool to see him out from behind the drumset.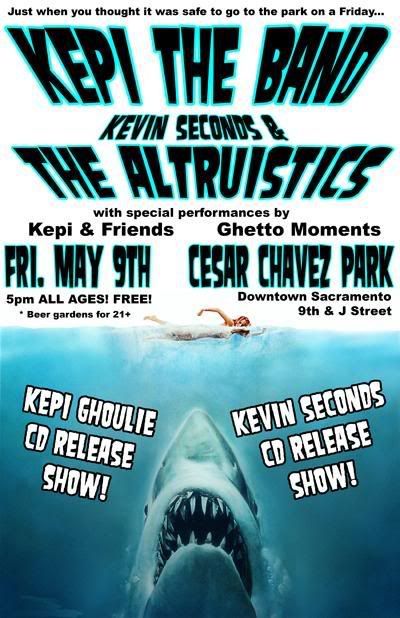 If you liked that video, you can show support to Danny, Kepi, and the rest of the band by going to the park show tonight.

TRIPLE CD RELEASE PARTY!!!!!!
Kepi and Friends
Ghetto Moments
Altruistics
Kepi the Band

9th and J streets in Downtown Sacramento
FREE! all ages! 5:00-9:00pm
Beer garden for boozers (though they only serve Bud, I'd suggest coming already well on the way to tipsy)

Also, check out this other video.

See you in the park!